Join us for Foodie Friday featuring street food, craft ales & live music at Stockport Market on the last Friday of every month from 6pm - 9pm
Best Pop-Up, Event, Club or Project, Manchester Food & Drink Festival 2016
Sponsored by
Find out more about our sponsors
Read more >
Foodie Friday is Stockport's hugely popular street food event taking place between 6pm and 9pm at Stockport Market Place on the last Friday of every month!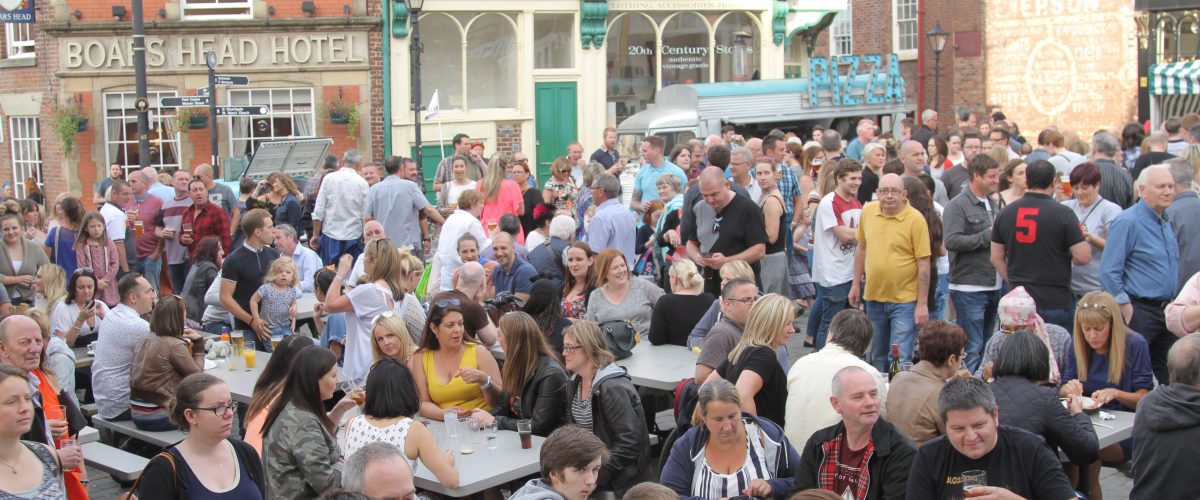 There's a real buzz back in Stockport Market as hundreds of people come together for this feel-good gathering that offers street food, craft ales and live entertainment from local talent in the beautiful surroundings of the historic Old Town.
Foodie Friday is a truly unique social event for Stockport town centre creating a continental-style, street-cafe culture which appeals to all ages & gives families a relaxed & enjoyable night out with their children.
Foodie Friday visitors can also continue their evening's entertainment in the popular food & drink venues located in the Market Square & surrounding area, all with their own individual atmosphere.
Sample the delights of The Baker's Vaults, Remedy Bar & Brewhouse, The Angel, Project 53 & The Arden Arms whilst also enjoying the live music performances in the Market Hall throughout the evening.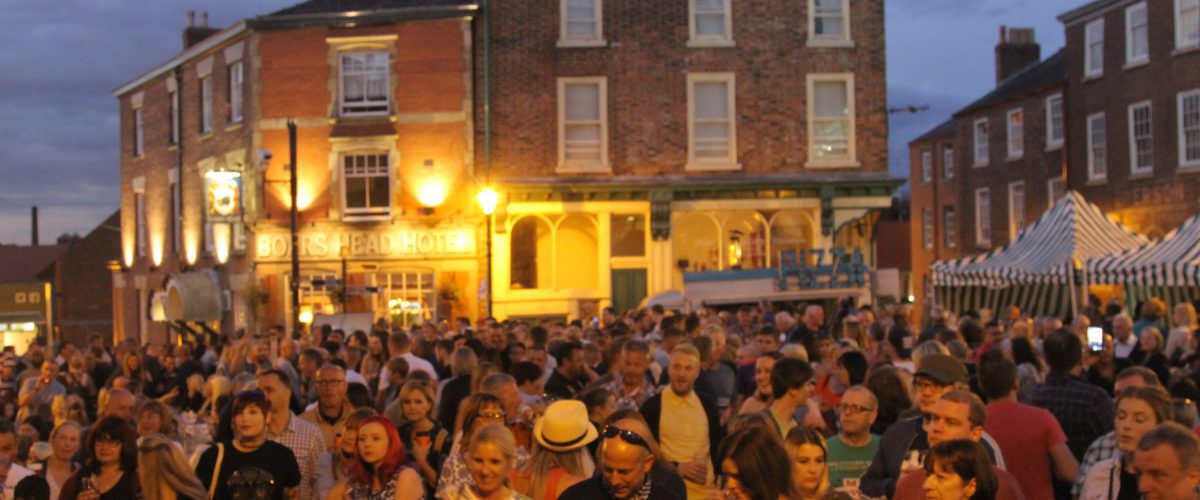 For a memorable night out meeting up with family and friends, come to Foodie Friday & be part of our growing community in Stockport Old Town!
Traders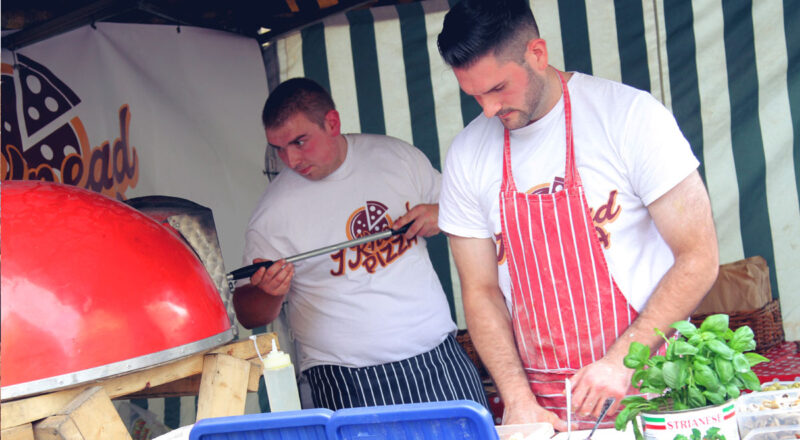 I Knead Pizza
I Knead Pizza specialise in Neapolitan style Wood Fired Pizza, using only the finest San Marzano tomatoes and Italian fior di latte mozzarella.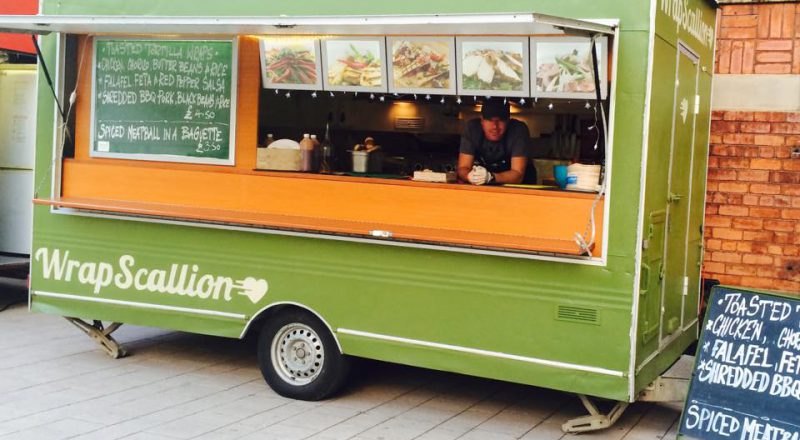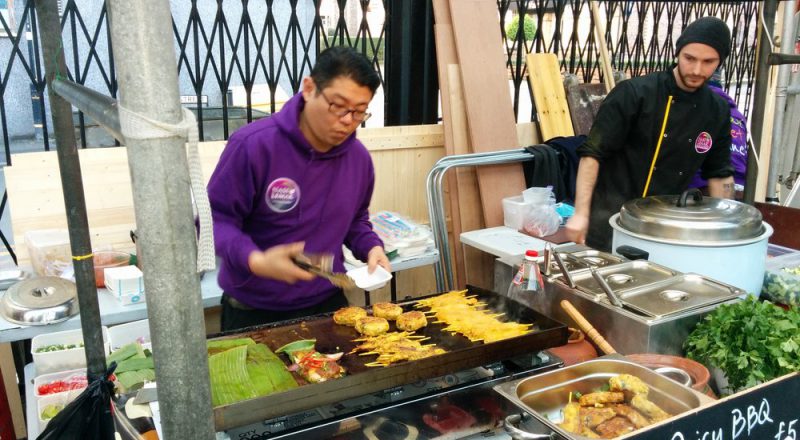 Oh Mei Dumpling
Fancy trying something different? How about homemade dumplings with juicy pork, courgette, kale and ginger!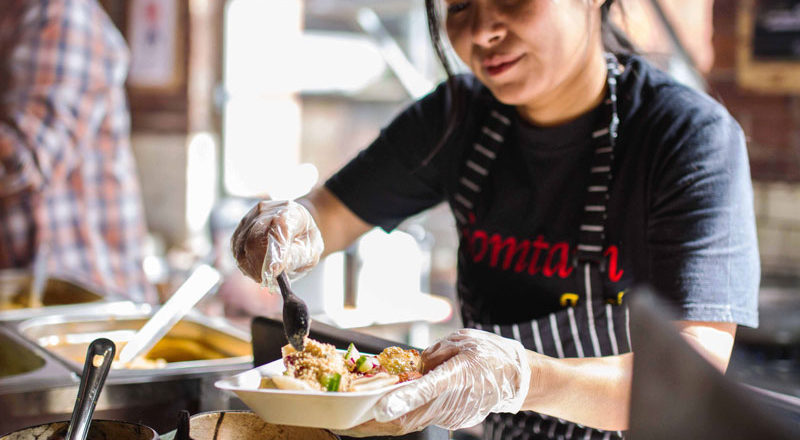 Som Tam Street
Som Tam Street serve the very best of Thai and Laos Cuisine using the finest ingredients including vegetarian & gluten free options.
Tapas Y a la Carta
Tapas Y a la Carta specialise in the finest Spanish Tapas with the freshest ingredients. Their locally-produced, gigantic paellas are their speciality.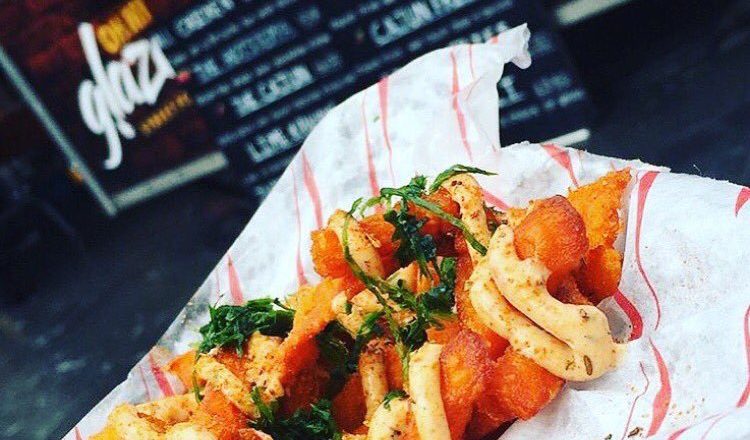 Oh My Glaze
Oh My Glaze serves up an American inspired, healthy menu with grilled chicken and halloumi featuring heavily.
Artisam
ArtiSam aims to bring sustainable, affordable, delicious food to the masses, serving out their iconic 'Smokebox'.
2022 Dates
Friday 28 January

Friday 25 February

Friday 25 March

Friday 29 April

Friday 27 May

Friday 24 June

Friday 29 July

Friday 26 August

Friday 30 September

Friday 28 October

Friday 25 November

Friday 16 December
Press
They've started something magical: they've brought together people from all walks of the community, as well as giving local food businesses the perfect outlet.

Manchester's street food offering may have improved immensely recently but Stockport is not playing second fiddle. Foodie Friday is a triumph!

Foodie Friday is a major part of the social glue in the Old Town, helping to support local businesses and putting the town firmly on Manchester's food and drink map.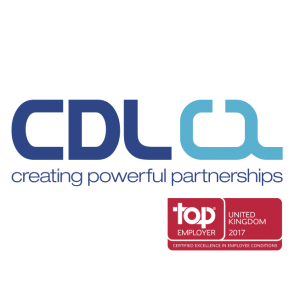 CDL is a market leading technology company whose software powers brands such as Gocompare.com, Swinton Insurance, Tesco Bank and Virgin Money.
It is also behind mycarcheck.com, the vehicle history look-up service. Its successes have seen CDL grow to employ over 600 people at its state-of-the-art campus in Stockport.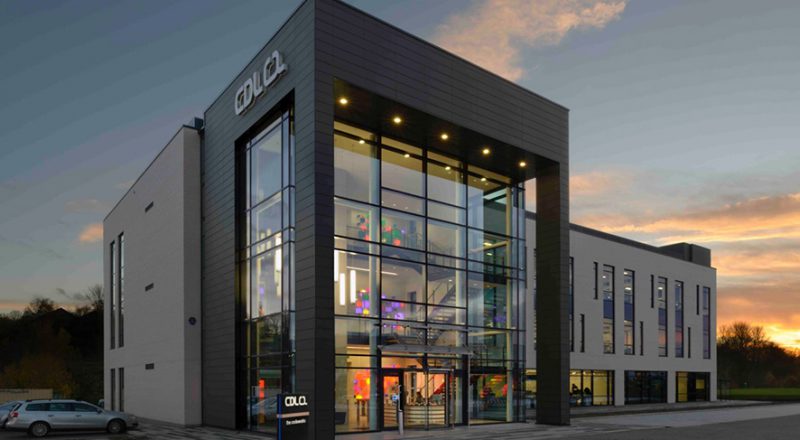 Supported by
Project 53 showcases the best of Mobberley Brewhouse's beers alongside a range of guest ales, 30 varieties of gin, a collection of spirits and wine, as well as a full menu of pizza.

Featuring a rustic interior, high seating and an open space for socialising with friends, Project 53 is a welcome new addition to the food and drink scene in Stockport Old Town.

Stockport County has thoroughly deserved its reputation as 'the friendly football club', courtesy of its tireless work in the community which has created a unique family atmosphere.

Yet it is so much more than a football club with Edgeley Park stadium providing fantastic conference and banqueting facilities with the main suite capable of hosting over 400 guests at a formal dinner. The football is pretty good too!